Family owned and operated Since 1929
TAKE-OUT MENU
Fine Italian Specialties | Full Service Butcher | Delicatessen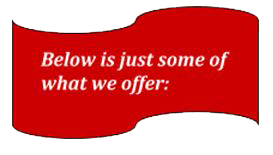 We only use Bell & Evans Chicken in all of our chicken items.
Finest quality meats
full-service butcher shop we carry USDA Prime and Top Choice beef
Cheeses
Imported Italian and European varieties
Sandwiches
Made fresh to order with daily specials
Charcuterie
Homemade sausages, savory artisan cured meats (including the finest imported Prosciutto di Parma)
Fruit & Produce
High quality, hand- selected
Homemade Italian Delicacies
Homemade meatballs, sausages pastas and sauces
Dinner To Go
Many heat and serve specials made daily
Delicatessen
Full line of imported Italian cold cuts
Olive Oils & Vinegars
Many imported varieties
Desserts
Homemade ricotta pies, cannoli's filled to order, biscotti and more
Italian coffee
Have a cappuccino while you shop!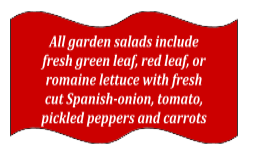 Salads
Traditional Garden With: (Additional Charge)
Home Roasted Chicken Breast
Italian Tuna packed in olive oil
Antipasto Salad
Imported Mortadella, Capicola,Genoa Salami & Sharp ProvoloneCheese
Caesar Salad
Home Made Roasted Chicken Breast (additional charge)
All soups and stews are created using homemade stocks and broths
Please Call For Daily Soup Specials
– Hours –
Monday-Saturday 9:00 AM-4:30PM
Closed Sunday
All Cold Sandwiches come with lettuce, tomato, onion and cheese. Pickles, hot peppers, Bacon,
roasted peppers or sautéed mushrooms are an additional charge.
Porchetta Bruschetta
Our homemade porchetta with diced tomato, basil, garlic, oil and vinegar
Cranberry Walnut Chicken Salad
Homemade with poached cranberries and roasted walnuts
REAL Seafood Salad (Type of seafood varies)
Fresh haddock, salmon, or scallops
Italian Style Chicken Salad
Italian Tuna
Packed in olive oil, straight out of the can for ensured freshness
Dave's Tuna ♥
Italian tuna from a can, with a fresh fruit in season
Our Own Homemade Baked Ham Or Deli Ham
Roasted Buffalo Chicken Sub- Deli Style
Our Own Homemade Buffalo Chicken Meatloaf ♥
Black Pastrami or Corned Beef
Homemade Roast Beef
Our own Italian seasoned.
Our Famous Classic Italian ♥
Sharp provolone, Mortadella, Salami Cotto, Capicola, Genoa Salami, Homemade Sausage Loaf, and Homemade Porchetta
Homemade Sausage Loaf
Our sausage meatloaf with fried peppers
Our Roasted Turkey Breast
Homemade and slow roasted
Homemade Pan Roasted Veggie
Our cooked daily roasted vegetables
Homemade Chicken Pesto
Our homemade pesto with our roasted chicken breast
Our Roasted Chicken Breast
Slow roasted and sliced thin.
Homemade Porchetta ♥
Our own traditional Italian seasoned, slow roasted, pork shoulder
Homemade Baked Ham
Our own cloved and baked ham with a sweet special glaze
Homemade Fritatta
Our own roasted vegetable frittata
Roasted Chicken & Broccoli Rabe
Our roasted chicken breast paired with sautéed broccoli rabe
Homemade Meatloaf
Spicy or mild. With our own ground beef and pork.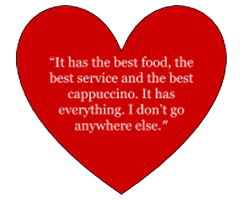 Our Own Homemade Meatball ♥
Made with our own ground beef and pork
Our Own Homemade Sausage ♥
Our own handmade sausage
Our Own Homemade Breaded and Baked Eggplant Parm
Our Own Homemade Breaded and Baked Chicken Parm ♥
Frittata and Eggplant Parm
Sautéed Roasted Veggies Sub
Italian Style Sloppy Joe
Made with our own ground beef and sausage
Black Pastrami or Corned Beef
Sausage Portobello Mushroom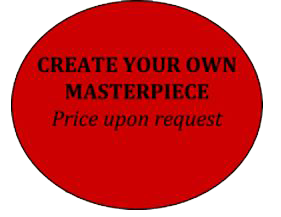 Come in and visit us today.
If you don't see something you want, just ask and we will do our best to help you.